Reflectionless | Fine Art Photography
I professionally deal with photography for over two decades. Just recently I got motivated by friends to publish my works. "Reflectionless" is inspired by a picture I took several years ago with my analogue camera, the Mamiya C33.
I multiplied the same motive on a black and white negative.
The result satisfied me. When I returned to the same spot in early 2020 I recreated the same picture on my digital SLR, Canon 5D. To my surprise it worked even better than I ever imaged.

This series of pictures resembles my relation to this metropolis I never really loved... Berlin. It took me over ten years until I started to accept Berlin. The first four years were very hard for both my wife and me and our new born children.
We had to move four times in four years, we missed the nature of West Germany, and Berlin was far away from countries I loved to visit such as Switzerland, France and the Netherlands. And… it used to be very, very cold in winter.
The spot where I took the first art work on the "Teufelsberg" was the only place I could get away from the stress of the city and feel good in the woods.

Doing "Reflectionless" is like forgiving Berlin for what it did to me. I deliberately choose not to photoshop any of the multi-exposure works.
I want the art work to be done in camera and in camera only. The only manipulation is the color grading.
I reflect my vision on Berlin and give it the illusion of the sea I miss from my homeland Haifa in Israel.
I also want to show the complementary faces of Berlin.


Contact me for your personal fine art print
Contact me
Liberty | Justice | Peace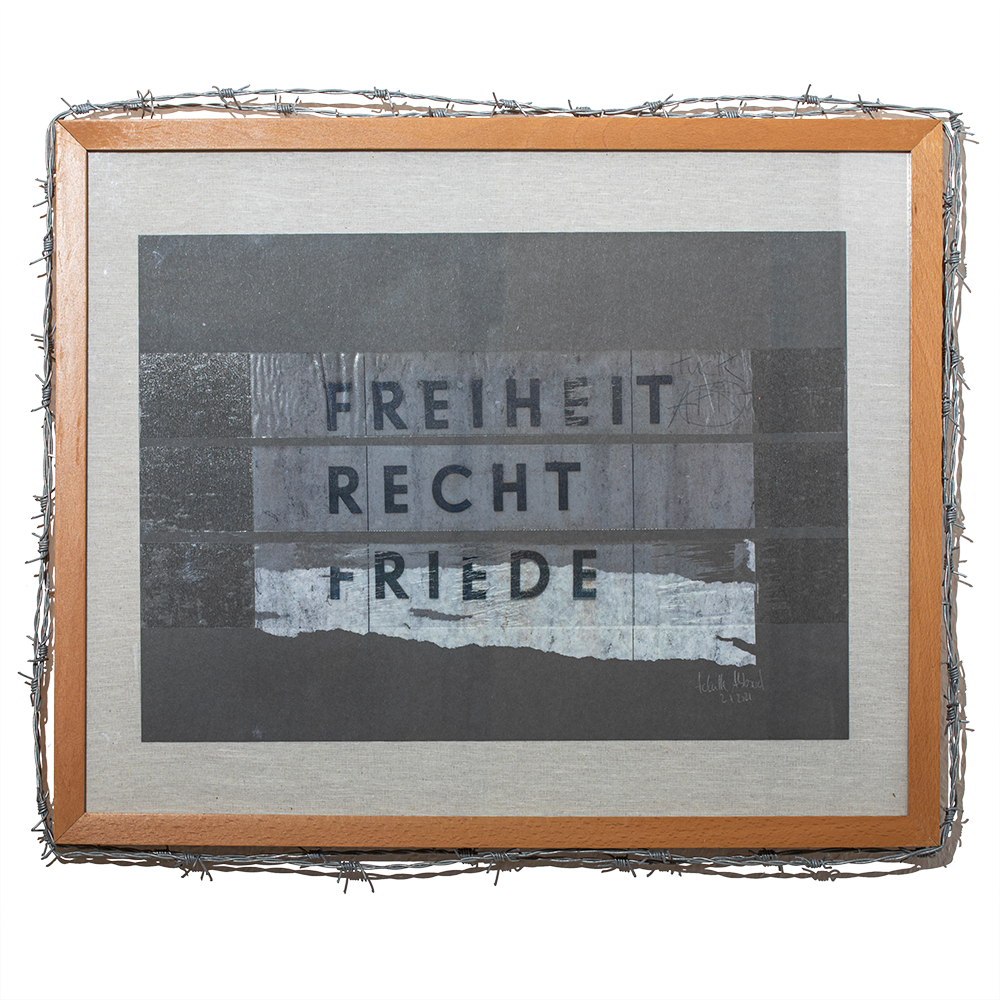 Inkjet Print on Hahnemühle Matt Fiber Duo Paper, peeled off with transparent tape on cardboard. Framed on linen made in Hebron, west bank, Palestine. 40x50cm

These three words are found on the memorial under the eternal fire on Theodor-Heus-Platz in Berlin Charlottenburg.
Since 1955 the eternal flame has been a reminder of all those affected by war, refugees and the displaced.
The linen fabric from Palestine also connects the message of the memorial with the fate of all Palestinians who have been expelled from their home land since 1948.